BizTalk beginning to Leverage Azure
---
In 2012 BizTalk released its first bit of cloud connectivity when it introduced the SB-Messaging Adapter and included capability to utilise Azure Service Bus Relay which opened up the ability to get connectivity from the cloud to your on premise BizTalk instance.
I was quite surprised when I realised how long ago BizTalk had cloud capability. If we think how BizTalk evolved between that period from BizTalk 2010 R2 which first introduced cloud and more recent versions then we can see by 2016 BizTalk was now supporting Service Bus & Logic App adapters and able to use Azure as a backup store.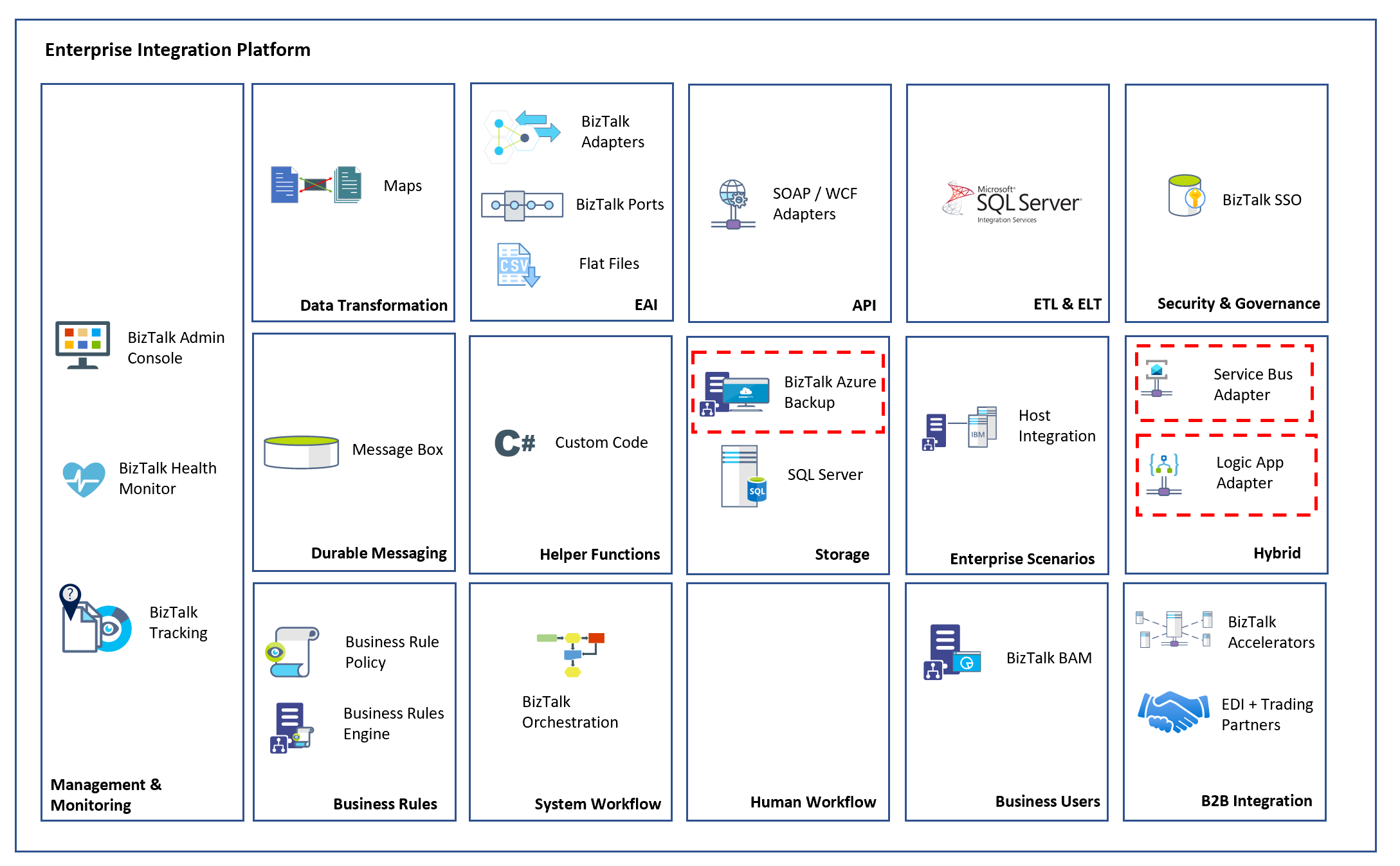 The Logic App adapter opened up interesting use cases to leverage Logic Apps combined with BizTalk for hybrid integration use cases.
---
Was this article helpful?
---
What's Next
---