Mermaid Architecture Diagram Tool
---
Recently myself and John Paddington were trying to make our lives easier by generating architecture diagrams from a Microsoft List hosted in Microsoft Teams.
Checkout John's info on below links:
Id been playing around with Mermaid for a while which is a way to write text which can then be used to generate various types of diagrams and my idea was to see if I could use a list which would contain my integration catalog and then use that list as a data source to generate diagrams representing my architecture.
Try the tool
We have shared the way we did this on github below:
https://github.com/michaelstephensonuk/IntegrationPlaybook-MermaidArchitectureDiagrams
What do the diagrams look like
Below is a screen shot showing the page where we can use the data in our integration catalog to filter the integrations we want to see in the diagram and out mermaid diagram will update to reflect the view we want.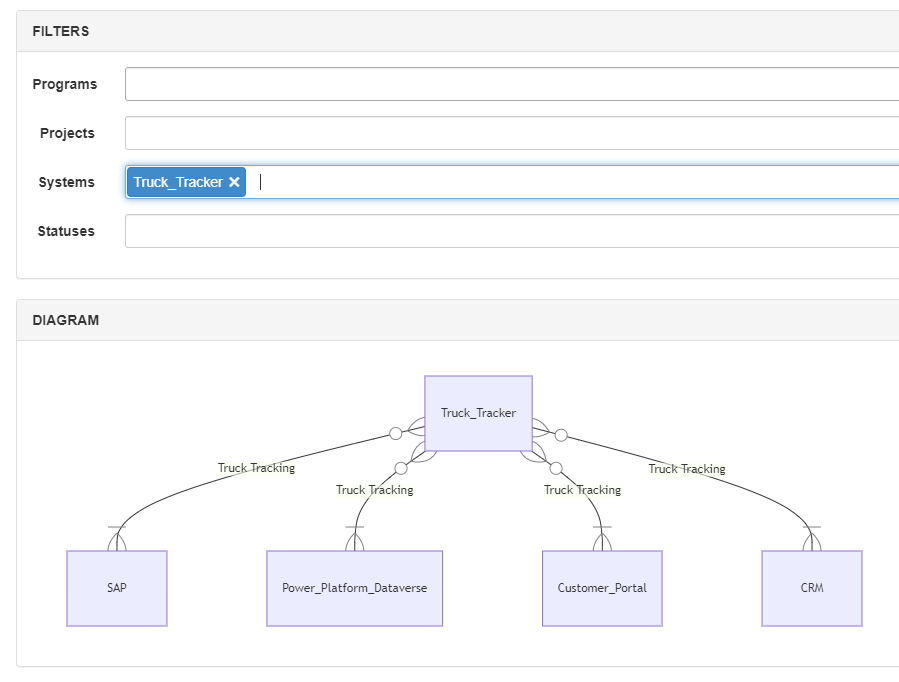 Watch a Video Walkthru of the tool and how to use it
This video will give you a quick look at the tool in action.
The sub pages in this section will tell you more about how you can leverage the tool.
---
Was this article helpful?
---
What's Next
---